This essay is reproduced here as it appeared in the print edition of the original Science for the People magazine. These web-formatted archives are preserved complete with typographical errors and available for reference and educational and activist use. Scanned PDFs of the back issues can be browsed by headline at the website for the 2014 SftP conference held at UMass-Amherst. For more information or to support the project, email sftp.publishing@gmail.com
Chapter Reports
by Multiple Authors
BOSTON CHAPTER REPORT

The Boston chapter is made up of subgroups, some concerned with specific areas of technological impact (Science Teachers Group, China collective, Off-Control Project, Industrial Group, meeting action groups—AAA$, American Chemical Society, etc.—study groups, technical assistance projects) and some concerned with the general coordination and functioning of Science for the People (the Bagholders, the editorial collectives, the Science for the People Center Office Collective).

During August and September the Boston chapter experienced encouraging activity and political growth among many of the project groups as well as frustration about serious problems with central organization and coordination. While the subgroups were active, and an increasing number of people were contacting the Center, letters piled up at the Center as evidence that the office was in need of care. A small group of active members called a general meeting of the chapter to discuss the problem. 
OFF CONTROL: ON THE TECHNOLOGY OF REPRESSION AND CONTROL
Areas of Interest
A. People control technology (WHAT)
1. Weapons used by police and military (nonlethal chemicals, non-lethal projectiles, police hardware, police communication systems, crowd control and domestic military control).
2. Surveillance and information gathering systems (educational testing and measurement, bugging, undercover agents, monitor/clused circuit TV, night vision, records compiled for schools, hospitals, credit, employment, taxes, social security, and census, auto and property
registration, and police dossiers).
3. Security systems as applied to property (new locks, security clearance requirements,
ID cards, and property safeguards).
4. Behavior manipulation (management techniques, advertising, socialization in schools, and applied sociology and psychology).
B. Use of control technology in institutions (HOW, WHERE)
(Education, industry, detention facilities, medical institutions, the military, and larger public institutions, i.e., political repression).
C. Development of control technology (WHO)
1. Organizations that fund, research and develop technologies (DOD, Law Enforcement Assistance Administration [LEAA] , private corporations, university involvement in the military industrial complex).
2. Level of involvement (budget, number of people, etc.).
D. Historical and contextual analysis (WHY)
1. Survey of reports from congressional committees, special advisory committees, research institution reports, American Civil Liberties Union (ACLU) proceedings, and related conferences.
2. Why and how much emphasis exists now? What is the nature of the instability? What is the status on indices such as disorder, subversion, etc. in comparison to the growth trend of the technology?
E. Survey of propaganda for and against control technology. (TV programs, news and magazine attitudes: How do people deal with it?).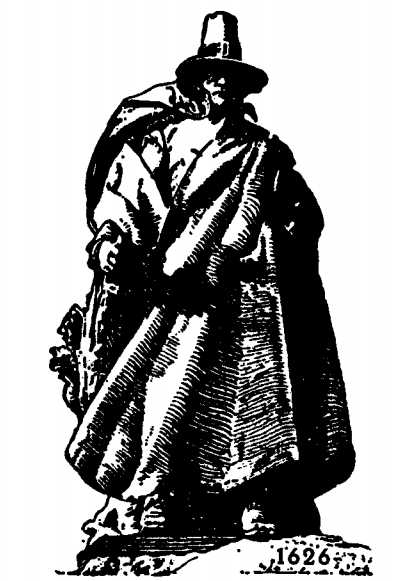 The situation was characterized as one of the "Tyranny of Structurelessness" (reprinted here from the
Second Wave, vol. 2, no. 1) in which there is no formalized decision making apparatus, with decisions and coordination dependent on circles of friends. Thus organizational work suffers in this vacuum.
The meeting, September 19, was attended by about 45 active members (out of 200 on the mailing list) including people from all the Boston subgroups. There was a sense of importance of the meeting as well as tension about its purpose. It was agreed that the practical administrative problems were partly the result of lack of communication between the subgroups. It was also argued that the problems arose out of a political problem—the absence of a clear program or central focus of the organization. Steps were taken to clear up the administrative backlog in the office. Plans were begun for meetings in which the subgroups would discuss their political purposes, ideas and activities with the chapter in general, including attending a conference of Computer People for Peace (CPP) Sept. 30, and another general meeting in Boston Oct. 10. The results of our efforts at resolving organization problems will be reported in subsequent issues of Science for the People.
Reports of the Project Groups
Women's Issue Project: We are a group of 13 women currently writing articles for a proposed women's issue of Science for the People. We are primarily concerned with the use of science and ideology past and present to oppress women. Any women interested in working on this project should contact us c/o 9 Walden St. (SftP Center). We hope to broaden our activities after these articles are finished.
China Collective: The group in Boston, as well as collectives in other parts of the country, has been meeting through the summer. A trip may be scheduled for some time this winter. We have been negotiating with a publisher to do a book on the trip and science practice in China. The book would be aimed at a mass audience, rather than an academic or self-consciously radical audience. Proceeds from the sale of the book would go to Science for the People. Several regional meetings have been held in the East and in the Midwest, and a tentative list of delegates has been made up, including people from Boston, New York, Stony Brook, Chicago, Minneapolis, St. Louis, Vermont and Berkeley. The Boston collective is coordinating national activities, and would appreciate comments and suggestions as to the projected book, questions to look into while on the trip, and ways to exploit the opportunity
on return. Suggestions should be sent to China Collective, c/o 9 walden St., Jamaica Plain, Mass. 02130.
Off Control: is (a) out of control; (b) under control; (c) all of the above; (d) none of the above.
People have been meeting over the summer and a core group has elected to set up a research center for
material for public use. If anyone has material on specific areas, such as those defined in the box, please send to Off Control, c/o 9 Walden St.
Science Teaching Group: is alive and well … see box for details about NSTA actions.
NSTA
Science for the People is organizing for a third year (see Science for the People, vol. iv, no. 5) activities at the National Science Teachers' Association (NSTA) annual convention. The convention in 1973 will be held in Detroit from March 30 to April 3. NSTA is an organization of high school and elementary school science teachers and faculty from schools of education. Our actions at NSTA have been designed to challenge the structures and social and political implications of science teaching and to offer alternative sources and materials. The SESPA-Boston Science Teaching Group is already preparing for workshops on the teaching of specific issues (e.g. ecology, energy) and on method. Readers who are interested in efforts to change science education in the schools should contact us about our plans. We may be able to give you names of people in your area who are in touch with us. Start a working group now! We particularly need help from the Detroit area and the midwest. Write to:
SESPA-Science Teaching Group
9 Walden Street
Jamaica Plain, MA 02130
LOS ANGELES
Dear Friends,
We are not so much a chapter of SESPA as we are a group working with, and lending special talents and abilities to, other community, anti-war and political groups. Thus, we have helped supply information and speakers to local campus groups on the technology of the war in S.E. Asia—electronic battlefield, air war, ecocide. Articles on these and related topics, and on the relationship of the scientist to modern capitalistic society, have been written for the local 'alternative' press. A similar role has been
played with respect to the radical Peace and Freedom Party, for which some of us have been doing organizing work for several years.
Our chief activity currently is organizing a free clinic in the San Fernando Valley. We hope to offer a
broad spectrum of services in a manner which will be a model of humane and democratic health care. We are also initiating research projects and workshops which focus on the inadequacies of health care delivery in this society and on remedies for their correction.
Al Huebner
Los Angeles, California
Dear People,
A few items to keep you in touch with events in S. California. We would like you to consider the Vietnam, The Pentagon Papers and Science in the U.S. leaflet for publication in Science for the People. There is much interest in the radio program idea and I think it will be a good thing.
Ken Ziedman
Venice, California
Space does not permit inclusion of the leaflet mentioned above, but copies can be obtained from the SESPA office in Boston. The following is the proposal from Ken's group, SWSA (Science Workers for Social Action) for a series of:
SCIENCE for the PEOPLE RADIO PROGRAMS
to be broadcast on a regular basis, at least over KPFK in Los Angeles. Our overall purpose will be to provide news and analysis, within a radical perspective, of current developments and issues in US science and technology. The audience we are aiming at includes the interested general public and those involved in movements for fundamental social change who feel the need to acquaint themselves with the forces of science and technology as they bear upon the problems confronting our society and our movements. But we also definitely see this on-going series of programs as a way to provoke discussion and promote organization around these issues among those of us engaged in scientific work.
Especially, we want the series to provide a focus and a forum for radicals in the sciences who need to find ways of developing radical politics around our own particular situations. We expect that the program itself will be one such way, and we will encourage many people to put together tapes in areas of special interest to them.
While each program in the series would be primarily the work of those particular people taking on responsibility for. that program, SWSA will function as a co-ordinating and editorial body. Those interested will meet regularly to discuss upcoming and proposed programs, to work out  changes with those responsible for a particular tape, and generally to relate the content of each program to the political objectives of the series as a whole. Beyond the objectives discussed above we will emphasize general themes such as: that science need not be the mysterious domain of a privileged priesthood; that many 'technological' proglems arise from the undemocratic, private control of productive plant run for profit; relations of US science to other areas of US society; need for· collective action to promote science for the people; problems of scientific workers and how these problems relate to struggles going on throughout the society.
WASHINGTON
Dear Brothers and Sisters,
The local chapter of Science for the People has been active only on a small scale this year, after we sent out a questionaire in the early spring and received only two replies back from our larger mailing list. We have decided to cease regular mailings and meetings because of the lack of tangible results and support, and concentrate on programs organized by a small core of more interested individuals. We have also continued to discuss and struggle among ourselves to develop a clearer idea of why a local chapter should exist and what its aims are. This discussion has not concluded by any means, but events in the next few months make it necessary to try again to contact a larger number of people.
A brief summary of activities includes the following:
1. We have been supplying the DC Black Panthers with supplies and equipment for their sickle-cell anemia testing program and with other needed help, and have also been working with a local church community group to develop a lead-based paint testing program. The assistance to the Panthers has been well received, but the lead paint program is stalled by the lack of active interest from the community.
2. We sent a package of material pertaining to weather forecasting technology to North Vietnam by way of Science for Vietnam, and have been supplying data to the Senate Foreign Relations Committee for their recent hearings on geophysical warfare.
3. Several of us have been to scientific and political meetings in several places in the last few months, and have participated in a wide range of activities, often in conjunction with other groups. These conferences and conventions have included the National Science Teachers Association convention in New York, The American Physical Society convention in Washington, and the Democratic Party convention in Miami Beach, Florida.
Finally, the local collective at 639 E St., NE will be undergoing a considerable change in membership in September. We are looking for new people, radical feminists especially, as well as Black or Third World people with interests in science and a desire to struggle with the rest of us to develop collective consciousness. If you are interested in coping with the problems of collective living (which sometimes requires the patience of a saint, the wisdom of Solomon and a revolutionary consciousness superior to
Mao Tsetung) call Dan, Dave or Norman at 547-1459.
Science for the People.
The DC Collective.
MADISON
Dear Friends:
We are revving up for a very active and hopefully productive year. By pooling portions of our salaries we have been able to liberate one member of our group from the necessity of a full time job and that person will be available for fulltime science organizing. To help us in our educational campaign we need literature and that explains the check. Please send us as many copies of Science for the People by Zimmerman, Radinsky, Rothenberg and Meyers as is possible. As we are going into classrooms very soon and would like the booklets for that purpose, please send us the copies at your earliest convenience.
We should be completing a full article shortly for the SESPA journal on our activities to block the Army Math Research Center in Madison.
In struggle,
Lome Taichman,
Madison Science for the People,
2612 Gregory Street,
Madison, Wis. 53711.
REPORT FROM THE ACS COLLECTIVE
SESPA people from both the New York and Boston ACS collectives made their second appearance at an American Chemical Society national meeting in New York, Aug. 27-Sept. 1. With about a dozen active people we were able to carry out several useful actions and stimulate much needed dialogue as well as to be just generally provocative. After our first ACS meeting (see Vol. IV, No. 4) the ACS seemed willing to tolerate our presence, but in New York, better planning and larger numbers allowed us to challenge the ACS's activities and attitudes more decisively. The deadline for submission of articles to this issue of Science for the People was too soon after the meeting for us to put together a detailed description and analysis but that effort will be forthcoming by the next issue. We are trying to organize for the next national meeting scheduled for this spring in Dallas. Persons interested in being involved, particularly those in the Texas area, should contact the ACS Collective, c/o SESPA, Boston. We are also hoping to hear from anyone interested in organizing at the level of ACS regional or sectional meetings or activities.
CONFERENCE CALLED BY THE WASHINGTON, D.C. CHAPTER OF SESPA/SCIENCE FOR THE PEOPLE
To be held on Friday and Saturday, November 24 and 25 (Thanksgiving Weekend) at Mt. Airy, Md. to plan actions for the December meetings in Wash. of the American Association for the Advancement of Science (AAAS).
Local groups, please meet and formulate action plans, position papers, displays, symposia, guerilla theater, etc. (Preliminary programs are being mailed to all local groups.) Each local group, please communicate proposals and suggestions to all groups to prepare us all for the conference.
The DC-AAAS 72 Committee urges all groups and individuals interested in participating and planning this year's AAAS activities to contact
Dave Westman
639 ESt. N.E.
Washington, D.C.
(202) 547-1459
with all your suggestions or requests. We hope there will be a very wide range of activities covering all ways in which the American way of science affects our lives and those of our brothers and sisters. We are especially eager to hear from women, blacks, spanish-americans, gays, and others in science who challenge the usual assertion that science is an unbiased and objective, essentially neutral body of knowledge free from racism, sexism, and oppressive characteristics.
Local groups, please contact the DC-AAAS Committee for map and directions for the Thanksgiving Weekend Planning Conference, and to notify us of the number of persons planning to attend. Plenty of room is available; bring sleeping bag and be prepared to share food expenses. Conference will be at the farm ofC.J. Swet, RFD 4, Mt. Airy, Maryland 21771, telephone (301) 829-0477.
LET'S GET IT TOGETHER FOR AAAS '72