This essay is reproduced here as it appeared in the print edition of the original Science for the People magazine. These web-formatted archives are preserved complete with typographical errors and available for reference and educational and activist use. Scanned PDFs of the back issues can be browsed by headline at the website for the 2014 SftP conference held at UMass-Amherst. For more information or to support the project, email sftp.publishing@gmail.com
Something Old, Something New
by the Unity Caucus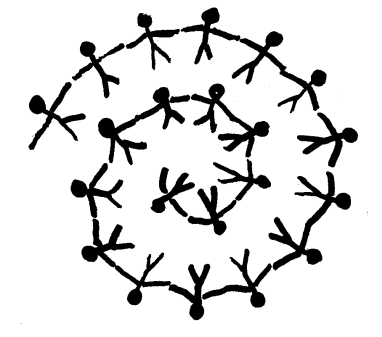 Once again the American Association for the Advancement of Science (AAAS) will hold its annual meetings in New York, Jan., 1975. This is not new. 
Once again Science for the People can be there carrying out its responsibilities to humankind by attacking, behind the mask of science, the technology and ideology of repression, exploitation, racism and sexism. This would not be new. 
In 1969 Boston, 1970 Chicago, 1971 Philadelphia, 1972 New York, 1973 Mexico City, 1974 San Francisco — Science for the People was there. 
In 1975, in New York, we can have actions to dramatize a definite political program, decided on collectively by a representative group from Science for the People nationwide, with invited participation of other political groups based on explicit principles of unity, carried out with discipline, and with agreed-upon leadership. This would be new. 
Let us renew Science for the People. Let us forge in struggle a program for organization. Let us give this struggle form by an exemplary coalition in action in New York in January, 1975. 
Contact us. We will call the first planning meeting for early November (probably in New York). 
The Unity Caucus
c/o SESPA or call Larry, 617-427-8331
9 Walden Street
Jamaica Plain, MA 02130