About This Issue
by The Editorial Collective
BEST WISHES for the NEW YEAR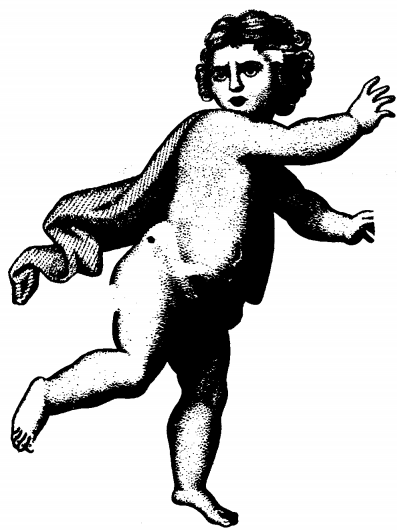 in the same vein as earlier,
again very very sincere
in conditions further severe,
making for all very necessary
conscious efforts not to be accessary
to the forces of rising neo-fascism
serving sometimes monopoly capitalism
and at others the social revisionism,
thus all the time this or that imperialism;
necessitating checks also on diversions to left romanticism
harmfully contributing only to pseudo-revolutionary
jingoism
or on the growing trends to mere radical liberalism
no way leading real breaks from benevolent elitism:
with Hopes for early recognition
of essential need for involvement in mass action,
even to safeguard the rapidly eroding rights
of democracy and of freedom fights,
individual and collective, against oppression and suppression,
as part of the common peoples struggles for freedom and
liberation;
Hailing the revolution for the people
carried out themselves by the common people
– N.S.
In the past issues this space was used to mainly describe the articles appearing in the issue. There is, however, a more important idea which needs to be stated. It pertains not only to all issues of Science for the People but also to other magazines published by other radical friends. You and all people in struggle must look at these publications as tools to be used in organizing and waging those struggles. This appears to be obvious, but too few people act accordingly. Let's assume you read these magazines because you agree with them and find them informative. If that's true then ask yourself the  following question: "To how many other people do I sell or give this magazine?" See? That's what we mean. Unfortunatly, for many of us we can count this number on one hand.
If we want to see an end to the slaughter of people fighting for the right to govern themselves, an end to the racist oppression of blacks and all minorities, an end to the oppressive use to which the· technology we create is put then we will have to reach many more people. We must convince many of our friends (and other people who should be our friends) of the need to change this system whether by organizing, distributing literature, discussing or by confrontation. This means exposing to everybody the ways in which this capitalist system must exploit and destroy people. The article "Preventative Genocide in Latin America" , in this issue is a good example of exposing the exploitative way in which the rich of the U.S.A. are using birth control programs. It's information like this that we should take with us to show the U.S. scientists at the AAAS Mexico City meeting this summer (see page 14). And it's information like this that we should give to everybody with whom we work and socialize.
Science for the People is not like the New York Times which you read and throw away. Use Science for the People to educate and organize; sell it to others. In many respects we are competing against the lies that permeate the establishment press. The only effective way to do this is to make our ideas the property of everybody.
Science for the People magazine also affords a means of analyzing and improving actions. People draw many lessons from their struggles, be they day-to-day or larger actions. It is essential to the success of all struggles to communicate these lessons. It is in that spirit that we print such articles as "Calculus for Conquest" and "AAAS Critiques" in this issue.
The only way the magazine can grow in both circulation and quality is for people to contribute to and use Science for the People as an aid to their political development and that of others.
CONTRIBUTORS: Nancy Abramoski, Gar Allen, Howard J. Erlich, Mary Ella Feinleib, Doug Hanson, Debbie Katz, Joe Lanza, Madison Science for the People Collective, Bonnie Mass, Northside Chicago Science for the People, Bob Park, Philadelphia Women's Health Collective and friends, Frank Rosenthal, S. Schiffer, Milt Taam, Bob Yaes.
EDITORIAL COLLECTIVE: Esther John, Scoop Leahy, Eric Prahl, Tom Strunk.
LETTERING: Tom Strunk
PHOTO CREDITS: The Chronicle of Higher Education donated some pictures of the AAAS to us, and they wanted us to say so.
Special thanks to Al, critic and mentor.
EDITORIAL PRACTICE: Each issue of Science for the People is prepared by a collective, assembled from volunteers by a committee made up of the collectives of the past calendar year. A collective carries out all editorial, production, and distribution functions for one issue. The following is a distillation of the actual practice of the past collectives.
Due dates: Articles received by the first week of an odd-numbered month can generally be considered for the magazine to be issued on the 15th of the next month.
Form: One of the ways you can help is to submit double-spaced typewritten manuscripts with ample margins. If you can send six copies, that helps even more. One of the few founding principles of SESPA is that articles must be signed (a pseudonym is acceptable).
Criteria for acceptance: SESPA Newsletter, predecessor to Science for the People, was pledged to print everything submitted. It is no longer feasible to continue this policy, although the practice thus far has been to print all articles descriptive of SESPA/Science for the People activities. Considerably more discrimination is applied to analytical articles. These are expected to reflect the general political outlook of Science for the People. All articles are judged on the basis of length, style, subject and content.
Editorial Procedure: The content of each issue is determined by unanimous consent of the collective. Where extensive rewriting of an article is required, the preference of the collective is to discuss the changes with the author. If this is not practical, reasons for rejection are sent to the author. An attempt is made to convey suggestions for improvement. If an article is late or excluded for lack of space, or if it has non-unanimous support, it is generally passed on to the next collective.
Editorial statements: Unsigned articles are statements of the editorial collective.
Opportunities for participation: Volunteers for editorial collectives should be aware that each issue requires a substantial contribution of time and energy for an eight-week period. Help is always appreciated and provides an opportunity for the helper to learn, and for the collective to get to know a prospective member. There are presently plans to move the magazine production to other cities. This will increase the opportunity for participation. For legal purposes Science for the People has become incorporated.