This essay is reproduced here as it appeared in the print edition of the original Science for the People magazine. These web-formatted archives are preserved complete with typographical errors and available for reference and educational and activist use. Scanned PDFs of the back issues can be browsed by headline at the website for the 2014 SftP conference held at UMass-Amherst. For more information or to support the project, email sftp.publishing@gmail.com
What Do Health Maintenance Organizations Maintain?
by Britta Fischer
It is no secret that the United States lags behind more than a dozen countries in some of the most general indicators of the health of a population: in infant mortality, in life expectancy, in the mortality of mothers. Yet in 1969 some $63 billion were spent on health services1, a larger sum than anywhere else in the world for a comparable population.
However, comparative international statistics do not make relatively long-standing concern take on crisis proportions. The health crisis, now recognized as a reality, manifests itself and is perceived in the ever-rising cost of medical care which is requiring an increasingly high proportion of wages and government funds. Federal health spending rose from $3.5 billion in 1960 to $18.5 billion in 1970. During the last three years of the 1960's doctor's fees rose twice as fast as consumer prices (12% annual increase) and hospital costs increased five times faster (30% annual increase).2
So far the government has responded to the crisis by cutting health expenditures considerably, notably Medicaid which was to cover the health care of the poor under 65. National health insurance is looked upon by the Administration as the specter haunting the 70's and to be avoided by all means. At the same time the need for some reform is acknowledged and in the President's Health Message of February 1971 better health care for all was promised. How could it be otherwise? As its alternative to a national health insurance program the Administration has devised the concept of the "Health Maintenance Organization"(HMO).
An HMO is a healthcare organization—non-profit or for profit—which provides comprehensive services to a voluntarily enrolled membership generally at a prepaid fixed fee. Usually an HMO is affiliated with one or several hospitals. It may be funded privately or publicly or by a combination of both. Doctors can practice full-time or part-time and keep a fixed-fee private practice at the same time.Paramedical personnel, particularly nurses and nutritionists make up a large proportion of the staff. One of the manifestations of the health crisis is that emergency wards of hospitals are increasingly utilized by many people for non- emergencies in the absence of a private physician or for lack of funds or both, since the two are not unrelated. It is hoped that HMO's will take some of the pressure off the hospitals. Already the statistics show that HMO patients have fewer admissions to and shorter stays in hospitals3. In fact, there is one quite different feature in the operation of an HMO related also to the lower utilization of hospitals: for an HMO to make money it is desirable to provide fewer services and to keep the patient out of the office, since he or she is pre-paying a set amount every month. This is in contrast to the fixed-fee practice of private physicians which tends to provide too much service at high prices and in effect discourages people from coming before they are really sick.
The most frequently cited case of a large and successful HMO-like organization is the Kaiser Plan in California. Some 2.2 million people on the West Coast are enrolled in it and taken care of by a staff of two thousand physicians and other health personnel. The average annual cost per member is $50 and physicians average salaries range from $38,000 to $40,000. The Kaiser Plan is not the only type of comprehensive care facility. Under OEO, Neighborhood Health Centers were established in urban areas. However, services are provided free of charge to the poor whereas HMO's in their drive to be self-sustaining tend to favor the employed and the non-poor as members.
The concept of an HMO is still vague enough to leave considerable leeway for liberal and conservative interpretations. Thus Leonard Cronkhite, head of Health, Inc., an HMO in Boston, favors "an independent, nonprofit corporation that would have on its board representation from a broad base of community interests, including the medical, government, business, and community sectors."4
As for Leonard Cronkhite's own HMO, Health, Inc., here is the story of its operation during the first year. Cronkhite, former member of Health, Education and Welfare Secretary Finch's Committee on Health Care and currently director and vice-president of Children's Hospital Medical Center, set up Health, Inc. as a model for HMO's in general. Governor Sargent of Massachusetts incorporated the Cronkhite concept of a network of HMO's throughout the state as his health plan during his campaign for reelection in 1970.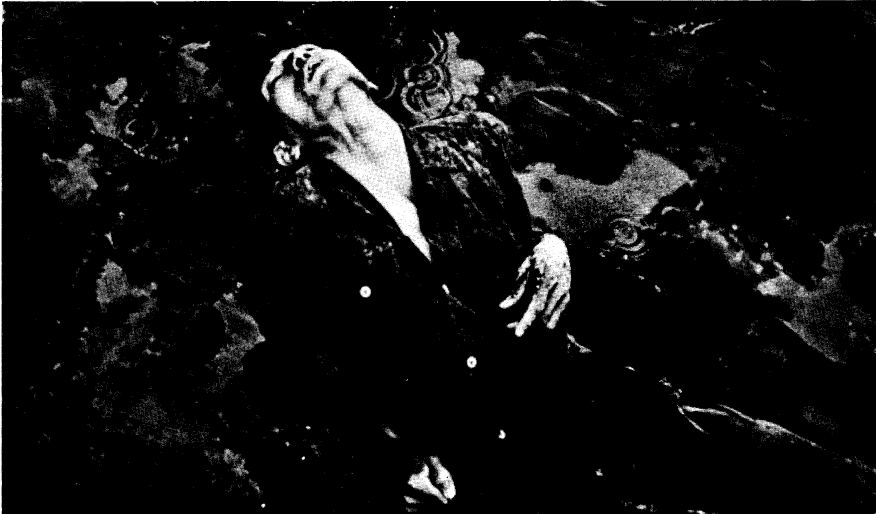 Given that Health, Inc. was to serve as a model it might be expected that a special effort would have been made to make it work. After Governor Sargent's endorsement, five companies lent their business expertise: Raytheon Company (one of the State's two largest defense contractors. See also article in July 1971 Science for the People.), Stop and Shop, Boston Company, Cabot Corporation and New England Life Insurance Company. Five Harvard teaching hospitals offered their cooperation and the Harvard School of Public Health promised to train nutritionists within the community. The Kellogg Company (known for its non-nutritious cereals) provided $250,000, another $100,000 were contributed by foundations and other sources, some $125,000 came from HEW, and $93,000 from OEO originally intended for a clinic for Spanish-speaking people in Springfield, Massachusetts. When those people rejected the plan, and in fact literally kicked Cronkhite out because they had set up a community-controlled health center already, the money stayed with Health, Inc.
Health, Inc. opened for business on February 1, 1971. Two hundred and fifty thousand dollars for the remodeling of a laboratory into a health center had come from Children's Hospital, of which Cronkhite is Director and Vice-President.
The following promises were made in a brochure sent to future patients:
— One doctor—your doctor—in charge of the health care of your entire family.
— Open 24 hours every day.
— Complete medical and surgical care.
— Preventive care and health education.
— Everyone who joins Health, Inc. automatically becomes a member of the Consumer Council and has a voice in how the family care unit is operated, the services it offers, and other matters of importance.
By the end of the year these promises were still unfulfilled. There is a high turnover rate of doctors, the center is not open 24 hours a day, surgical care was never provided, rather surgical patients get referred to the affiliated hospitals where they have to pay full fees. In fact, at Health, Inc. all care is provided on a fee-for-service basis. Although there has been talk about Health, Inc. becoming prepaid no date has been set. The current form of financing has the same disadvantages that have already driven indigent patients away from private physicians and into the emergency wards of hospitals; it means, in effect, that people can't seek medical care when they do not have the funds to pay for it. Prepayment is not the answer either for in the absence of large-scale government funding it would simply make HMO's inaccessible to the poor.
Most Health, Inc. patients receive Medicaid; there is also an arrangement whereby the Division of Child Guardianship contributes $40 for each enrolled child and the State also pays $30 per child for the medical services to the Division of Youth Services which administers correctional facilities for young people. These prepayment figures are up to two times as high as the monthly premiums paid by single patients of the Harvard Community Health Plan, a prepaid health service primarily for middle-class employed people, as is the Kaiser Plan.
From the beginning there was great pressure to make Health, Inc. financially viable. This was to be achieved by not establishing promised services, by cutting existing services (e.g. preventive care—which never existed—and nutrition counseling—which was cut) and by underpaying paramedical personnel and nurses to the point where many were frustrated and exploited and eventually fired for protesting the situation. In addition to all these measures Health, Inc.'s enrollment did not meet the projected figures, further increasing pressure within the organization.
What about consumer participation? Cronkhite's discussion of the consumer council in Hospitals, Journal of the American Hospital Association (March 16, 1971) sounds quite different from the brochure cited above; it is also quite different in tone from his statement in the liberal New England Journal of Medicine5, further evidence of how different vested interests are presented with different descriptions,
. . . The rampant consumerism, especially on the part of Blacks, that has afflicted everyone from East Baltimore to Roxbury and our attempts to come to grips with this. Publicly, we have taken the posture to maintain stalwartly that consumers can never be satisfied unless providers are satisfied. . .. A consumer council in each operating unit provide provides technical advice to consumers on how to organize themselves to be an effective voice. In addition one person from each operating unit is elected to the corporate board. The community will not hire and fire anyone nor will it have operational or fiscal control.6
No wonder minority groups are not flocking to such HMO's and even actively resist its establishment as the people did in Springfield.
If Health, Inc. is a model for anything it is a model for the inherent impossibility of providing good health care and profits at the same time. In the words of Matthew Goode, an administrator, fired after the first half year, "The committment was never to effective care, but that X number of dollars could be generated by seeing X number of patients."7
The failure of the people to flock to Health, Inc. is an indication that the management did not know its market and that it projected its own values on the poor it set out to attract. A new business to be competitive and to capture as much as possible of the market has to offer its services at lower prices. Health, Inc. charges $16 per visit. Poor people are more likely to forego medical care if the price is high than middle-and high-income people. Moreover, companies operating for profit can't be competitive if one of their essential categories of labor (in this case physicians) is in short supply.
The management of Health, Inc. may not have been the most competent in the world, but to blame the failure of Health, Inc. to provide decent care on poor business practices is missing the point. In order to understand the role of HMO's we have to examine them in a broader historical context as a compromise measure taken to convince the people that something is being done about the health care crisis and to convince such interest groups as physicians that things are essentially going to remain the same.
In the course of more than half a century hospitals and biomedical research, both private and governmental, have become the primary focus of the medical establishment. The beginning of a shift in emphasis toward the largely neglected sector of health care for the general population occurred only in the 1960's when the Great Society program shifted its emphasis from civil rights to the war on poverty. The institution of such programs as Medicare and Medicaid greatly magnified the role of the federal government in health care. The government stepped in where the private sector did not find it profitable to operate. That is not an uncommon practice. Other examples are the funding of highway construction, research and development, public housing, etc. Yet there is little indication that health care has improved or become more equitably distributed.
The inflationary rise in medical costs is primarily manifest in the sharply increased physicians incomes and corporate profits of medical-technical companies and to a much lesser extent in the slight increases over time of the sub-standard wages of hospital workers. Physicians are the best-paid professionals in the country. In Washington, D.C., with a predominantly black and poor population, doctors' incomes ranged from $38,848 to $85,000.8 Secretary Finch and Assistant Secretary for Health Egeberg in July 1969 characterized the situation as "inflation in medical costs, causing vast increases in government health expenditures for little return, raising private health insurance premiums and reducing the purchasing power of the health dollar of our citizens." Clearly it was not the people in need of health care but the doctors, hospitals, hospital and medical equipment producers, drug companies, i.e. the Medical Industrial Complex9, that profited from the bonanza of Medicare and Medicaid funds. In fact, these two programs "did not lead to any significant increase in consumer utilization of hospital services where the price increases have been concentrated… Medicaid, Medicare, Blue Cross give doctors and hospitals almost unrestricted freedom to set their own prices."10
The Administration is trying to fight inflation through cutbacks in government spending, at the same time it is under pressure from such diverse groups as labor unions, liberal politicians and bureaucrats to provide better services.
In the midst of this situation the HMO is held out as a new kind of corporation based' on the philosophy that private business methods can take care of all problems. The government has taken pains to reassure the medical profession that HMO's are not going to represent a monolithic structure into which all providers and consumers will be forced. It is emphasized that HMO's are merely additional competitors in the market, that such competitions will keep costs down and improve the quality of health care. There are two important aspects of HMO's that serve to pacify the medical community: (1) the internal structure of the HMO's is so flexible that doctors can easily maintain their privileges and material advantages and (2) HMO's are by no means conceived of as a replacement for existing institutions of medical care. These two aspects also make it amply clear that HMO's are going to be quite ineffectual in improving the health care of the people of this country and even if they were designed for providing medical care for a large proportion of the people they would still operate with considerable inducements for "cutting corners". In other words, despite the sales talks about how much improved care in HMO's will be, the government hastens to add that this kind of care is not intended to be available to all. It is merely introduced to take some of the steam off popular discontent, sharpen the competitive aspects of medical practice and curb some of the inflationary excesses.
Mrs. Sklar, housewife, expatient at Kaiser Hospital, Oakland:

… you should try to visit Berkeley Free Clinic—because there in the clinic they try to educate you about your own body, they try to tell you how it functions, they try to demystify medicine. . . any kind of health program must service the people.

The problem with Kaiser is that it doesn't service the people; its purpose is to make money.

I feel that the Government, instead of serving the interest of Kaiser and Blue Cross and the AMA—the Government must serve the people—and what else is Government for?

Sen. Kennedy: "Very truthful. I want to thank you very much for coming here this morning."

from Hearings before the Subcommittee on Health of the Committee on Labor and Public Welfare, U.S. Senate, May 17, 1971, Part 11, p. 2397.
Initially the AMA voiced some skepticism about this new type of organization. However, the criticisms were quite mild as compared to the charges of "totalitarianism" leveled against Medicare and the forceful campaign mounted against its enactment. Health maintenance organizations, cautioned the American Medical News in June 1971, should first be tested on a small scale for their viability before wholesale implementation. It may be that the diminished power of the AMA in favor of such rising industries as the hospital equipment manufacturers had something to do with their seeming acquiescence. However, upon closer inspection, HMO's do not attack the vested interests of the medical profession and are not perceived by the AMA as doing so. Over time HMO's have received rather favorable opinions. Medical Economics, a journal that tells doctors how to spend their excess money in real estate and in the Bahamas and how to beat malpractice suits, even carried an article on "Hard Evidence That HMO's Really Work" (June 7, 1971). Physicians may be the last ones to recognize the stabilization of medical costs as being in their interest, but they are aware of the existing crisis and rather than accepting the governmental controls that would come with universal health insurance they will settle for the new type of corporation advocated by the government because it is actually designed to remove government controls. The seemingly ever-present fear of the AMA that eventually a limit may be placed on their fees in once again averted. The fixed salary which HMO physicians receive are comparable to a doctor's income derived from fees-for-service.
The vested interest of the medical profession is, despite the humanitarian potential of medicine, not inspired by humanitarian considerations. The concept of health as a right of all requires inexpensive or free and adequate preventive and curative care; it is not compatible with maintaining the position of the highest-paid profession. So far any changes in the health care system have basically accomodated the needs of physicians. As a consequence, no radical changes have been made in the direction of health as a human right and physicians will in fact resist any such radical change.11
The AMA which in 1964 spent twice as much ($23 million)12 money on lobbying as the AFL-CIO is now losing some of its power in favor of other segments of the Medical-Industrial Complex, but the government continues to try to appease the doctors and is still quite responsive to the AMA.
None of the authors examined—with the notable exception of MCHR and Health PAC—suggest any basic changes, but merely reforms. Profit-making in the realm of health care continues to be taken for granted. Even non-profit corporations emphasizing a self-sustaining operation are intent on maximizing income.
The dominant thoughts are expressed as follows:
Under the existing chaotic state of affairs the goal of adequate care for all citizens seems utterly unattainable. Although millions of people are still denied adequate care, the proportion of our G.N.P. devoted to medicine has already climbed to 6.8% from 4.5% twenty years ago, and promises to keep right on increasing. In this situation, the public and Congress are certain to resist any proposals to shift massive new resources to medical care, especially in view of all the country's other unmet needs in such fields as housing, welfare, and urban transportation.
The only hope, therefore is to get more value from the money spent on medical care—to remove the glaring inefficiencies, to bring the proper incentives into play, and to make a maximum effort to supplement doctors with lower-paid para-professionals.13
The solution suggested here, then, is to streamline the business aspects of American health care. In this context the the "proper incentives" are monetary incentives. However, these measures are hardly designed to lead to the state-controlled, inexpensive or free medical care which is available to everyone in the British or Swedish welfare states.
Some American liberals are interested in establishing a health system based on these European models, though it is unlikely that this is going to happen soon. Furthermore, the socialized medical care of Europe functions with in predominantly capitalist societies in which social injustice and exploitation are as much the order of the day as it is here. The difference is merely that in these countries strong often socialist working class movements were able to force their governments to make greater concessions at the turn of the century.
Nowhere in capitalist countries—whether they be Sweden, England, Germany or the United States—is health care truly people-oriented. Medical knowledge is used to keep people ignorant and defenseless. Physicians excercise their power like witch doctors and are virtually unaccountable to anyone.
What is needed are militant struggles for complete control by the people of the health care system, including demystification of medicine and opposition to hospital empire building. Wherever such struggles are occuring in this country—and there are many in the form of free people's health clinics and community resistance to hospital expansion into residential neighborhoods—there are opportunities for people to articulate and fight for their needs. Such demands cannot be co-opted by giving token participation to handpicked community leaders and they will lead to demands for control of other institutions as well.
References