This essay is reproduced here as it appeared in the print edition of the original Science for the People magazine. These web-formatted archives are preserved complete with typographical errors and available for reference and educational and activist use. Scanned PDFs of the back issues can be browsed by headline at the website for the 2014 SftP conference held at UMass-Amherst. For more information or to support the project, email sftp.publishing@gmail.com
On the Technology of Repression and Control
by The Editorial Collective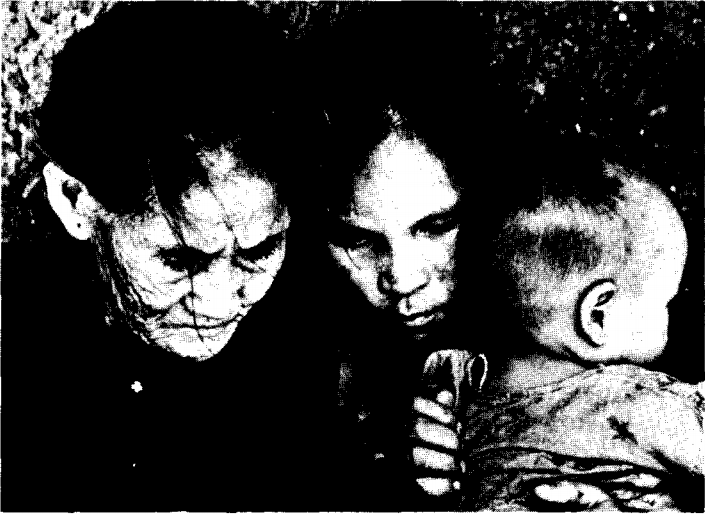 OFF CONTROL is a project to investigate and disseminate information on the development and use of people-control technologies.
In addition to the wide spread development of new police weapons and surveillance methods a number of more subtle technologies ranging from computer data banks, photo I.D. cards, lie detector tests psychosurgery, drugs, and behavior modification technologies are being used or developed. These different technologies all have the function, directly or indirectly, of preserving the present political, social, and economic system in which we live. In their totality they present a sinister threat to the struggle for radical change in our society.
Project OFF CONTROL will bring together information on all these and other related technologies and analyze their use within the present political context. Much of this technology flourishes because of its acceptance by an uninformed and unconscious public. Project OFF CONTROL hopes to raise consciousness about the use of people-control technology. Many media forms will be used to provide resource and educational materials to teachers and to community and movements groups. Project OFF CONTROL hopes also to take an activist role in opposing the institutionalization of these dangerous repressive technologies.
OFF CONTROL is presently an infant. It needs information, it needs help. If you are interested or have suggestions, please write:
OFF CONTROL
c/o Science for the People
9 Walden Street
Jamaica Plain, Mass. 02130 (Pat or Al)